Would anyone be interested in buying a pair of red knee-high converse signed by the entirety of Motion City Soundtrack?

Older ones of me wearing them: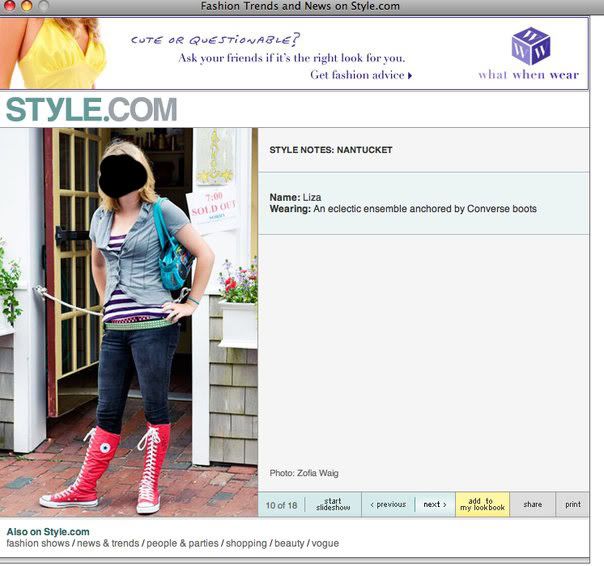 (ugly fat face! pre-signing)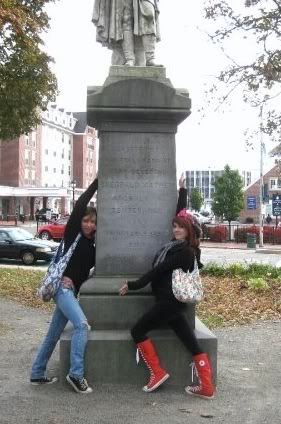 (post-signing in Salem, MA).

Yes, I did wear them for a bit after they had been signed. I went to the Honda Civic Tour in summer '08--specifically the Des Moines show, which was in late May/early June. So it's been just over a year, and I've been wearing them on and off. So yes, they are a bit scuffed up.

Here they are presently.
Left shoe (MCS signatures):



Right shoe (Recycled Percussion signatures; they've played at my school twice and I got them signed by them before I realized how famous they weren't).




The shoes are size 8, but they feel like a 9; my feet slosh around in them and they feel a bit like clown shoes. And I am like the definition of a size 8. I really don't care about price; because they're already beat up I know I won't get much for them. Just make an offer, I'm broke as fuck. :)


Also, if anyone is interested, I'm going to be rounding up a huuuuge buttload of old My Chemical Romance merch to sell. It'll take a few days for me to sift through all of it. Keep an eye out!

(x-posted)